Beltone Hearing Aids
Beltone is a premier manufacturer and distributor of hearing aids.  Participating authorized Beltone dispensers provide Pioneer members and their immediate family members (children, parents, grandparents, and spouses) with a 15% discount (USA) and 10% discount (Canada, except Quebec, Ontario and the Territories) off retail sales prices for with respect to sales of Beltone brand hearing aids. To find a provider in your area, visit www.pioneersvolunteer.org  for a list of authorized dispensers.
Choice Hotels


Pioneers save 10% over 5,800 participating Comfort Inn®, Comfort Suites®, Quality®, Sleep Inn®, Clarion®, MainStay Suites®, Econo Lodge®, Rodeway Inn®, and Suburban Extended Stay®. Call 800-258-2847 or book online at www.choicehotels.com and reference the Pioneers Special Rate Identification #00803230.  Additionally, the Choice Privileges® and EA$Y CHOICE® rewards programs allow you to accumulate points towards FREE room nights or airline miles in addition to the Pioneers discount.
Dell Computers


Dell U.S. offers discounts to Pioneers by calling 800-695-8133.  Pioneers receive up to a 10% to 30% or more off select computers.  The promotions (free upgrades, etc.) available through this Purchase Program can also be accessed online at www.dell.com/epp by using the following Pioneer code ID GS53272818.  Dell Canada also offers discounts to Canadian Pioneers by calling Dell at 1-866-922-4922 and asking for the Employee Purchase Program (EPP) Queue and quote EPP #3056291.
Hertz Car Rental


Save up to 25% on car rentals – save even more when you combine with a special Hertz offer.  When renting through Hertz, take advantage of your member discount by using the Pioneer code: CDP#1082878. To contact Hertz, visit their website at www.hertz.com or call 1-800-654-2210 in the U.S and 1-800-263-0600 in Canada.  To print your coupon for Hertz discounts please visit www.pioneersvolunteer.org.
InContra Goodwill Tours


Each year, InContra offers trips to different locations abroad to give Pioneer members and other like-minded individuals a chance to experience an amazing vacation and make a difference in the communities they visit. You may have heard the Pioneer Goodwill tours referred to as "Santa Tours." The trips have earned this affectionate nickname due to the popularity of one particular community service project: dressing up in Santa suits to spread good cheer in the month of December! For information or to make reservations for on any of the Santa Goodwill Tours, call InConTra, Inc. at 1-800-338-7673 or visit www.incontra.com.
Jenny Craig


Jenny Craig   Pioneers receive a FREE 30 Day Program or 30% off of the Jenny All Access Membership. Jenny Craig Programs which focus on balancing food, body and mind, the three essential components of successful weight management. Together with one-on-one support, Jenny Craig will design a personalized comprehensive program that fits your lifestyle.  Each day your menu includes three meals and snacks chosen from over 75 delicious menu items.  Jenny Craig's programs are tailored to meet your individual needs. Visit www.pioneersvolunteer.org to print your 20% off coupon, and call 800-597-JENNY (5366) to find the Jenny Craig Center in your area.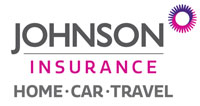 Johnson Insurance
Johnson Insurance is the preferred home, car and travel insurance provider for Canadian Pioneers. They are committed to being there for our members with great savings and benefits, plus caring and compassionate service. Call Johnson Insurance to see how much you can save.  1.877.742.7490  l  Johnson.ca/save
Scholastic 


Scholastic offers discounts from 43 – 80% to Pioneers on collections and paperbacks.  This discount is available to Pioneer chapters, clubs and councils to purchase products that can be used for Pioneer literacy projects in local communities.  It is also available to the individual Pioneer for personal purchases for friends, family, children, and grandchildren. www.pioneersvolunteer.org
Wyndham Hotel Group


The Wyndham Hotel Group includes 10 hotel brands representing nearly 7,000 hotels and more than 535,000 hotel rooms on six continents including Wyndham Hotels and Resorts, Ramada, Days Inn, Super 8, Wingate by Wyndham, Baymont Inn, Howard Johnson, Travelodge, Knights Inn and Amerihost.  As a Pioneer member, you will receive 10% off the best available rate at participating locations every time you travel. Give the agent your special discount ID number 1000005938 at time of booking to receive the discount. Wyndham Hotel Group will also share 5% of the net room revenue back in support of the Pioneers organization. Call 1-877-670-7088 or visit www.pioneersvolunteer.org and click on the Member Benefits link.
For more information on any of these member benefits, please visit www.pioneersvolunteer.org and click on the Member Benefits link or call 800-976-1914.